Bob Nitot-Dorlencourt's Resumé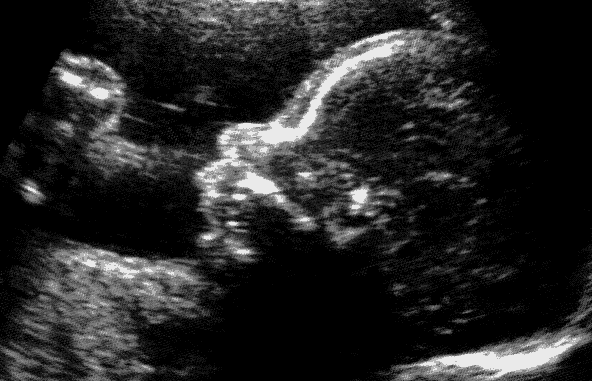 "This may sound strange when viewing this picture of myself,
But I promise I have nothing to do with Roswell"
Around April 15th 1996 : Conception
It's in the beautiful city of Ventura, south California, that Bob has been "initiated". Between palmtrees and the beach, in a beautiful house close to the Pacific Ocean. Did Pamela Anderson help Daddy to achieve his goal ? Nobody knows... Anyway, Dad and Mum came mainly to visit Aunt Helena, Mum's sister.
"Only youuuuuuuu, Wap, Wap, Wap"
The Platters, Ventura, April 96
Sunday May 26th, 1996 : first clues !
While at a MotorBike gathering (80th anniversary of BMW !), a rainy day in Monthlery, Daddy is really wondering what's happening with Mum :
Mummy is eating more sandwiches than him ! (sounds unbelievable...)
"- Anything special to tell me, honey ?"
"It happened so fast, It's very hard to describe. I was serving
a customer when she attacked my 'Baraque a frites'.
I woke up in the middle of its ruins..."
Bébert, Patron de "Les Frites de Bébert",
Monthléry, may 96
Wednesday may 29th, 1996 : no doubts anymore !
Mummy does a pregnancy test early in the morning. She did not sleep at night. During the test, Daddy is snoring as much as he can (a lot !). Mummy wakes him up with these words : "Tristan, the test is Positive !".
The sleepy father answers : "No problem, we'll do another one later..." and sleeps again. He realized only at breakfast how his life is getting messy...
"Gosh, I don't believe it !"
Tristan, who finally woke up, may 96
June 25th 1996 : First echography
My head size has been mesured between 1,76 et 1,88 cm. Don't tell me I have a big head !
"Bob Nitot-Dorlencourt envahit l'écran, il est impressionant !"
Studio Magazine, Juillet 96
5 september 1996 : other echography
I'm Posing. I have heard that some people came twice to see my movie; I already have fans !
"Bob est un peu cabotin, mais il a un superbe profil"
Magazine Première, Septembre 96
November 9th 1996 : Dad's GrandMa is dead.
Too bad, I would never have met her. - Bob
"Elle est partie, la Mama..."
Charles Aznavour, en parlant de quelqu'un d'autre
November 20th 1996 : another echography
I'm fed up with easy-to-understand ! So, for my new portrait, I've decided that it would be more... more "conceptual".That's it, "more conceptual". So please use the following :
Oeil Gauche : Left Eye
Oeil Droit : Right eye
Narines : Nose
Main gauche : Left hand






"Je suis l'homme à la tête de chou,
Moitié légume, moitié Mec"
Serge Gainsbourg, en croyant parler de lui.
December 3rd 1996 : First birthday !
The site is young, so it has a birthday every month ! I'm about to have 500 hits for my home page !
December 8th 1996 : Major update for the site !
I have greatly updated the site. Most of it is now translated into english, some pages are french and english. Next step : to include forms to help you suggest new first names.
Coming to a screen near you : Virtual GrandMa !
Dad's Mum just bought a modem for her Macintosh. Surfers, please get ready whan she'll jump into the ocean !
Stay Tuned for more virtuality !
Back to the Home Page